Website Maintenance Services Company
Are you looking for a website maintenance company in India for the best website maintenance services at low prices? Affinity Digi Services offers the best website maintenance packages for small to large size businesses in India.
For more details on our website maintenance services please contact us today!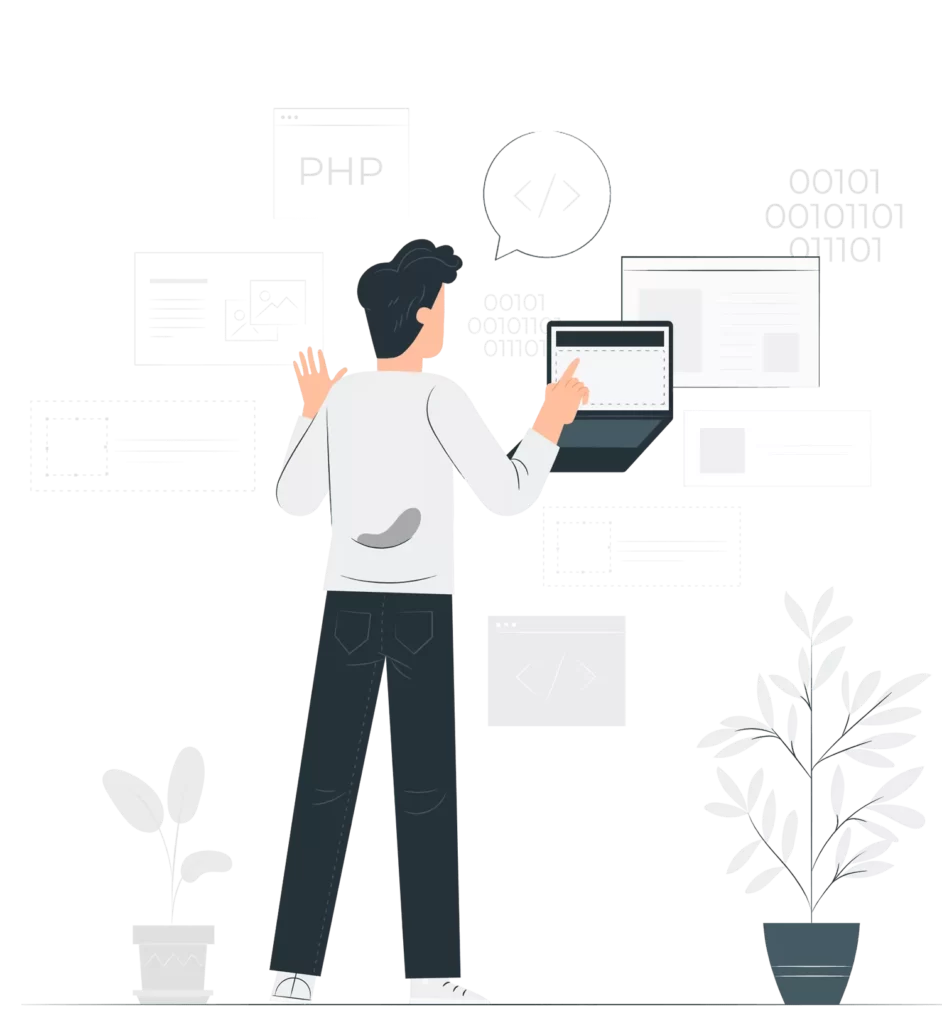 Website Maintenance Services That Keep Your Website 100% Secure & Updated With The Latest Technology
Website maintenance is the process of regularly checking a website for errors and downtime and keeping it up-to-date and relevant for users. Websites should be maintained regularly and consistently so that you can keep your website healthy, boost traffic growth, and build up your SEO and Google rankings. Maintaining a website efficiently helps small and large businesses' customers and retain them. It is easy for businesses, particularly startups. A website maintenance company will make sure your website is working well most of the time.
Website Maintenance Tasks To Be Done Weekly
It needs to be checked that all pages are loading without any errors.
You should run a backup to store the previous version of the site even after the update.
Updates to be made to website software and plugins.
It needs to be checked if all forms are running correctly.
Any spam comments from pages and posts should be removed.
The page should be checked for any broken links.
Look for 404 errors and fix or resolve them.
One or more blog posts should be written to engage the audience and boost SEO traffic.
Website Maintenance Tasks To Be Done Monthly
The loading speed of the website should be checked and ensure that nothing is making it slow.
Security scans should be reviewed and analyzed to ensure that everything is in its place.
Past web analytics should be analyzed.
Articles should be checked if they need any updates on the blog.
Website Maintenance Tasks To Be Done Quarterly
Website design and structure should be reviewed and checked if it needs any improvement.
Graphics and images should be checked if they can be updated.
SEO and meta descriptions should be reviewed, and check if they can be made better.
Forms, and call to action must be tested and modified.
All the workload assigned should be reviewed from time to time and checked if something can be automated.
The website should be checked on all devices whether it is working fine and displaying correctly.
The advertising and marketing campaigns should also be reviewed to see if any update is required.
To check backup health, a previous version of the website should be restored.
Website Maintenance Tasks To Be Done Yearly
Any references to the current year should be updated.
Each page should be checked and reviewed for content accuracy, grammar, typing mistakes, and relevancy to the topic.
Check for all active email addresses and see if there are any excess and can be removed.
Make sure that you renew your website domain name.
Check whether a website design update is due.
The top-performing blog articles should be reviewed and checked if some new content could be added.