A Leading PPC Management Company
PPC marketing company in India, Affinity Digi Services is a team of Google ads-certified PPC marketing experts in India.
Our PPC services help you to get a brand identity, and obtain instant web traffic from search results quickly.
We are a leading PPC marketing services provider in India with more than 1 year of experience in offering results-oriented PPC ads management services for small to large size businesses.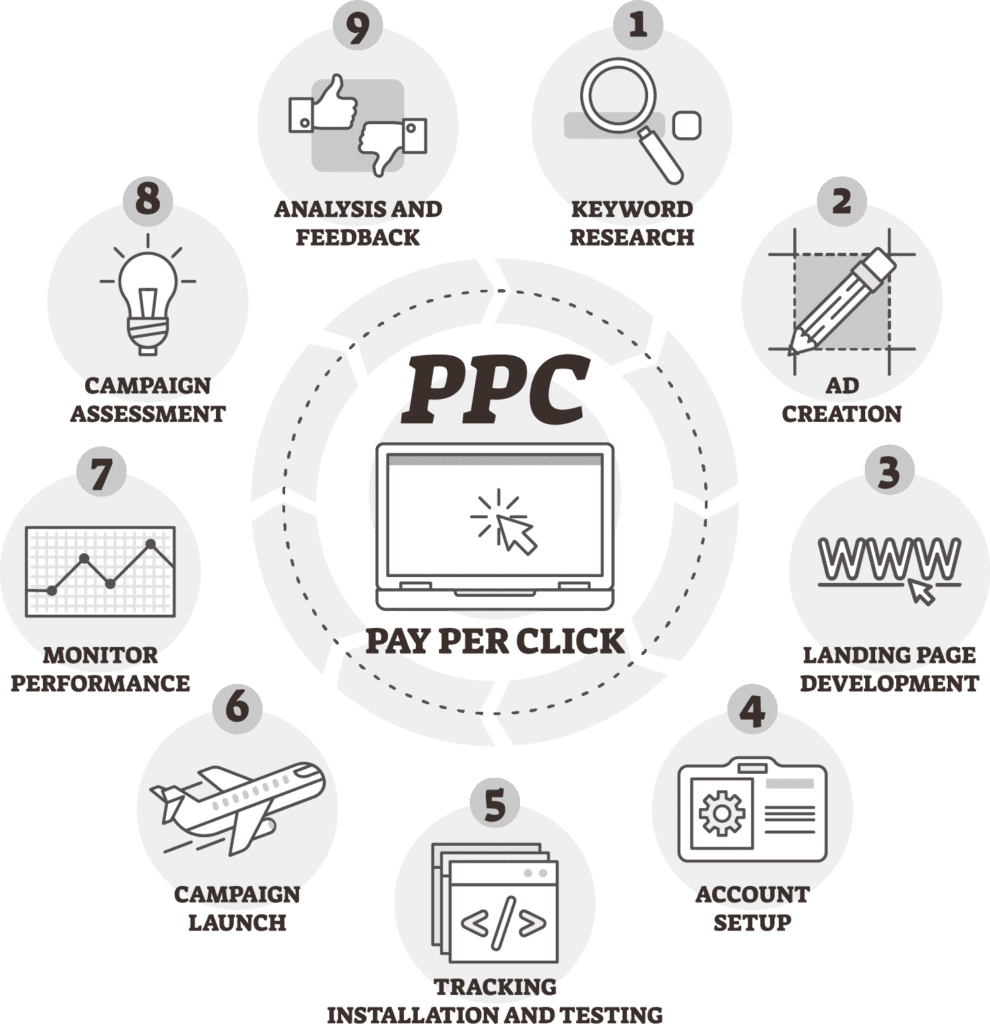 What is PPC?
PPC (pay-per-click) services refer to the online advertising model where advertisers pay each time a user clicks on one of their ads. There are several popular PPC advertising platforms, including Google Ads, Bing Ads, and social media platforms such as Facebook and LinkedIn.
PPC services can help businesses increase their online visibility, drive traffic to their website, and generate leads and sales.
Overall, PPC services can be a valuable marketing tool for businesses looking to increase their online visibility and generate more leads and sales.